Neo-Obscurantism Unmasked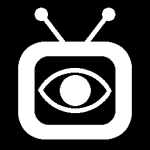 Pseudo-liberalism
Pseudo-liberalism is the political manifestation of Neo-Obscurantism. It is a totalitarian and elitarian ideology which directly derives from fascism and aims at its same goals (complete top-down control of society by an elite), but uses liberal values, terminology and aesthetics as a disguise (in nearly the same way marxism-leninism used the socialist/communist ones for the same purpose).
Features
How to recognize pseudo-liberalism: the main features that set it apart from actual liberalism.
LIBERALISM
Egalitarian

Aims to end racism, sexism, and any other form of discrimination and prejudice.

Impartial

Unconcerned with race, gender, sexuality, etc.; teaches people to look beyond them.

Tolerant

Sees freedom of speech and expression a prime motor of scientific and social progress, and defends them regardless.

Substance-focused

Concerned mainly with the concrete material conditions and causes of people's problems.

Open-minded

Recognizes the right of individuals to live their lives as they please; promotes every form of artistic/literary expression.

Empowering

Educates people to be conscious about their rights and to demand their respect.

Rational

Promotes rational thought; engages in facts and logic.

Critical

Constantly encourages people to question authority and social conventions.

Laic

Keeps science and politics strictly separated; engages in scientific debate only with facts and logic, leaving ideological issues at the door.
PSEUDO-LIBERALISM
Discriminatory

Aims to replace the traditional forms of racism and sexism with inverted ones; openly promotes discrimination and marginalization of dissenters.

Partial

Obsessed over race, gender, sexuality, etc.; teaches people to base their entire worldview around them.

Intolerant

Sees freedom of speech and expression as a threat and justifies censorship.

Appearance-focused

Concerned with meaningless esterior and/or symbolic issues while disregarding the crucial ones.

Bigoted

Prone to syndacate about how people should live their lives, and what forms of expression should be deemed "acceptable" or "problematic".

Disempowering

Treats rights as "privileges"; teaches people to feel guilty for being "entitled" and to accept sacrifices.

Irrational

Promotes cheap emotionalism and blind faith in the media.

Acritical

Hostile towards anyone who questions authority or social conventions.

Ideological

Rejects scientific evidence on the basis of ideological issues; tries to twist science for its own political purposes.