Neo-Obscurantism Unmasked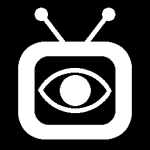 State Pseudoscience
The term "pseudoscience" refers to doctrines that try to disguise themselves as "science" despite having little or no scientifical basis at all. The term "state pseudoscience" (often incorrectly called "scientism") is used to refer to those forms of pseudoscience who are widely promoted and supported by mainstream media and institutions for political and/or economic purposes. As such, state pseudoscience is several order of magnitude more dangerous than ordinary pseudoscience, since it can rely on massive amounts of economic resources, manpower and propaganda outlets that an average pseudoscientist has no way to obtain.
Features
How to recognize state pseudoscience: the main features that set it apart from actual science.
SCIENCE
Abstract

Presents itself as *something* to follow and apply: an abstract concept, a methodology.

Impersonal

Recognizes scientists as mere human followers, not immune to human errors or corruption.

Rigid

Proceeds according to a fixed set of rules who are followed rigorously and consistently, regardless of the subject at hand.

Proof-based

Logic and evidence have always the precedence over consensus and authority.

Substance-focused

Concerned with the intrinsical validity of observations and arguments.

Open-minded

Welcomes doubts and contradictory as a way to either corroborate or correct its views.

Honest

Deals with critics by addressing their key points with rational rebuttals.

Open-ended

Always keeps the method separate from its results, leaving them open to eventual refinements or contrary proofs.

Fair

Changes its views when it's necessary to deal with new evidence.

Apolitic

Never interferes with politics, nor allows politics to interfere with it.

Neutral

Only deals with descriptive statements (how things are) not prescriptive ones (how things should be).

Cooperative

Sees debates as a way for both parties to advance towards the truth.

Universal and anarchic

Everyone has to rely on its own senses and reason to decide on what's true and what's false.
STATE PSEUDOSCIENCE
Metaphysical

Presents itself as *someone* who "says" things to believe and obey: a methaphysical being akin to a divinity.

Personal

Sees scientists as living "incarnations" of science itself, an anointed chaste of infallible and incorruptible prophets.

Elastic

Adopts double standards; proceeds on a loose set of rules who are only invoked when convenient, and disregarded when they aren't.

Authority-based

Authority and consensus have always the precedence over logic and evidence.

Appearance-focused

Concerned with esterior features like terminology, titles, credentials, etc..

Closed-minded

Fears doubts and contradictory as a threat to its authority.

Dishonest

Deals with critics by means of defamation, slandering and name-calling.

Closed-ended

Forgets the method and identifies with the results, turning them into unquestionable dogmas.

Fickle

Changes its views in order to accomodate economic convenience and/or political agendas.

Politic

Heavily influenced by politics, while also influencing them in return.

Moralist

Acts as a moral authority; not content with just stating what people should believe, but also how they should act.

Competitive

Sees debates as battles to defend "allies" of the orthodoxy and defeat "opponents".

Elitarian and oligarchical

Demands the existence of an authority with the last word about what's true and what's false.